Chirkunda Refractory Industries (Jharkhand)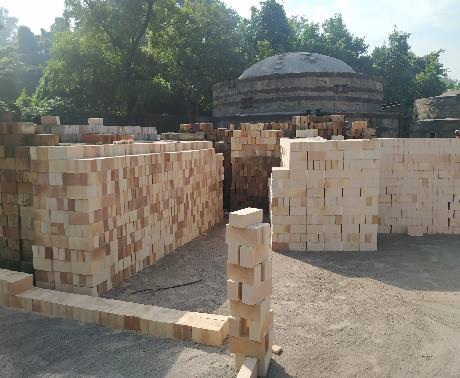 Introduction
Chirkunda, in the Dhanbad district of Jharkhand, has a cluster of about 68 MSME refractory units, of which 52 units use downdraft (DD) kilns, 9 units use tunnel kilns and the remaining 7 units use other firings/processing technologies. The refractory products from the cluster are used across the country, with over 95% of products sold outside the state. The cluster produces about 220,000 tonnes of refractory products annually.
Products Manufactured
Refractories of different kinds (blocks, bricks, castables, etc.) for use in high-temperature applications
Number of MSMEs
68
Energy consumption
Low
Main fuels
Coal, pet coke, electricity
Production & turnover
220,000 tpa
Total energy consumption (toe)
29,774 toe (incl. coal and petcoke—29,471 toe; electricity—269 toe)
Leading industry association(s)
Jharkhand Refractory Manufacturers Association (JRMA)
Jharkhand Small Industries Association http://www.jsia.co.in/
Cluster profile
http://sameeeksha.org/pdf/clusterprofile/Chirkunda Refractory Cluster Profile.pdf
Other resources
Source
Data pertains to 2019–20, collected primarily under the BEE project 'Energy and Resource Mapping of MSME Clusters'.