Ganjam Rice Mills (Odisha)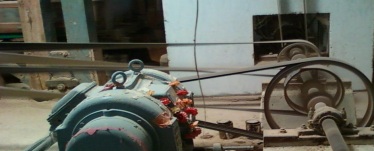 Introduction
The paddy-growing district of Ganjam has a cluster of about 250 rice mills, located in Berhampur, Hinjilicut, Bhanjanagar and Ganjam areas. The mills produce medium and high quality rice, which is marketed through dealer networks in different places of the state and is also procured by Food Corporation of India (FCI) as levy rice. The rice mills fall under two categories In terms of production capacity (tonnes per day or tpd): (1) less than 10 tpd-108 units; (2) above 10 tpd-142 units. Electricity is the main source of energy, used for operating machinery like elevators, paddy cleaners, rubber shellers, separators, whiteners/cones and blowers.
Products manufactured
Polished rice; broken rice
Number of MSMEs
250
Energy consumption
Low
Main fuels
Electricity
Production & turnover
N.A
Total energy consumption (toe)
1248
Leading industry association(s)
Cluster Profile'
https://www.sameeeksha.org/pdf/clusterprofile/ganjam-rice-mills.pdf
Other resources
Source: Data pertains to 2015-16, collected primarily under the TERI-SDC EESE project.