Rajkot investment casting industries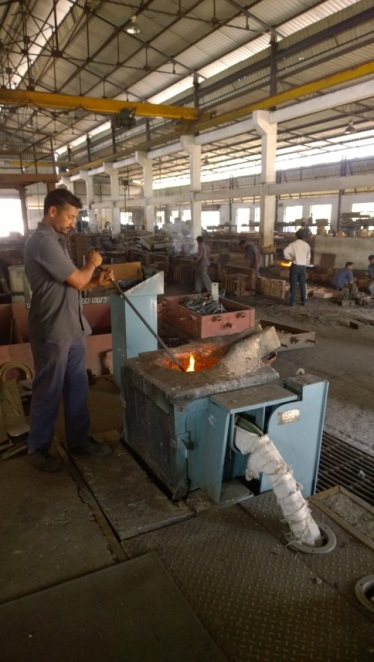 Introduction
The industrial city of Rajkot has a cluster of about 110 investment casting units, producing around 160 tonnes of investment castings daily. The monthly production capacity of units ranges from 10 tonnes to 70 tonnes. Most of the units produce around 40 tonnes per month. The cluster provides direct employment to about 10,000 people. Many units sell their products to multinational firms, and some export their products to Europe, the Middle East and Southeast Asia.
Products manufactured
Ferrous and non-ferrous investment castings for pumps, valves, automobile industry, textile machinery, etc.
Number of MSMEs
110
Main fuels
Electricity; piped natural gas (PNG); liquefied petroleum gas (LPG)
Production & turnover
48,000 tpa; Rs 1000 crores (10 billion)
Total energy consumption (toe)
24975
Leading industry association(s)
Rajkot Engineering Association (REA)http://www.reaindia.org
Cluster profile
http://sameeeksha.org/pdf/clusterprofile/Rajkot_Investment_Castings.pdf
Case Study
http://www.sameeeksha.org/index.php?option=com_casestudy&task=level&title=&id=16
Other resources
Source:
Data pertains to 2015-16, collected primarily under the TERI-SDC EESE project