Balasore plastic industries cluster (Odisha)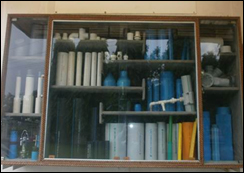 Introduction
The Balasore industrial cluster, located within and around Balasore town, includes about 40 MSMEs manufacturing a variety of plastic products. About half the units are engaged in making plastic carrying/packaging materials, pipes & fittings. The plastic units provide employment to about 3000 people.
Products manufactured
Plastic products for domestic, industrial, municipal and commercial use— pipes & fittings, sheets, poly-bags and sacks, moulded furniture, water tanks, packaging materials, household items, etc.
Number of MSMEs
40
Energy consumption
Low
Main fuels
Electricity; high speed diesel (HSD); LPG
Production & turnover
62,600 tonnes per annum; Rs 500 crores
Total energy consumption (toe)
2860
Leading industry association(s)
Cluster Profile
http://www.sameeeksha.org/pdf/clusterprofile/Balasore_Plastics_Orissa.pdf
Other Resources
Source: Data pertains to 2015-16, collected primarily under the TERI-SDC EESE project