Firozabad glass cluster (Uttar Pradesh)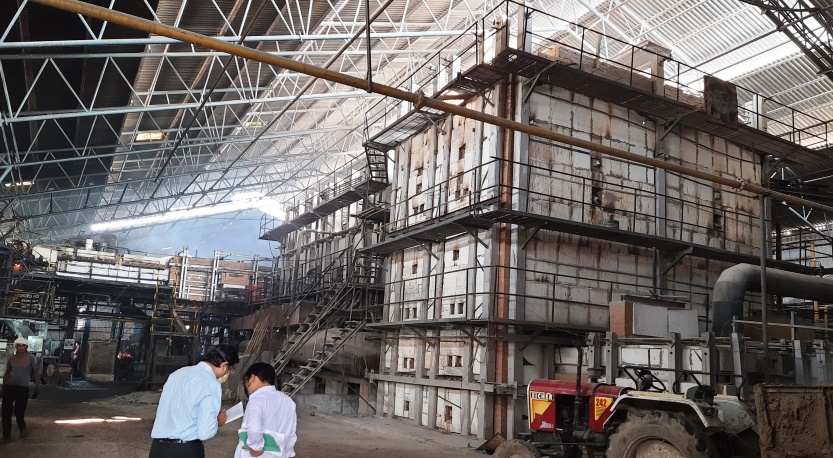 Introduction
The glass manufacturing cluster located in Firozabad, about 40 km from Agra, accounts for over 70% of the total glass production by MSME glass industries in India, including almost the entire production of glass bangles in the country. The basic glass production units are of three types based on the furnaces used for glass melting: (1) pot furnace units (120), which produce mainly glass bangles, glass rods, beads, etc.; (2) tank furnace units (53), which mainly produce container glass, tableware, bulbs, etc.; and (3) muffle furnace units (about 40), engaged in annealing (heat treatment) of glass bangles and other semi-finished glass products to yield the finished products. Besides these basic types of glass production units there are a large number of tiny (cottage-level) units located in surrounding villages, involved in various finishing operations on glass bangles as well as production of glass handicrafts.
Products manufactured
Glassware such as bangles, jars, tumblers, signal lamp covers, headlight covers for automobiles, lampshades, thermos flasks,laboratory ware, etc.
Number of MSMEs
213
Main fuels
Natural gas, electricity, coal
Total energy consumption (toe)
264,930 toe (NG—264,142 toe; electricity—788 toe)
Leading industry association(s)
Tank furnace units - Uttar Pradesh Glass Manufacturers' Syndicate (UPGMS)
Pot furnace units - Glass Industrial Syndicate (GIS)
Muffle furnace units - Muffle Furnace Samiti
Cluster Profile
https://www.sameeeksha.org/pdf/clusterprofile/Firozabad_Glass_Uttar_Pradesh.pdf
Other resources
MSME Development & facilitation Office (MSME-DFO), Agra
Source: Data pertains to 2019–20, collected primarily under the BEE project 'Energy and Resource Mapping of MSME Clusters'.